#LoveOverVirus
15 YEARS OF THEATRICAL HIGHLIGHTS FREE TO WATCH ONLINE
Alongside the launch of a new fairy-tale-inspired campaign, ahead of the announcement of the full programme of BFT's 15th anniversary celebrations, and in response to the coronavirus pandemic, the company opened up its digital archive to make 24 acclaimed stage productions free to watch online!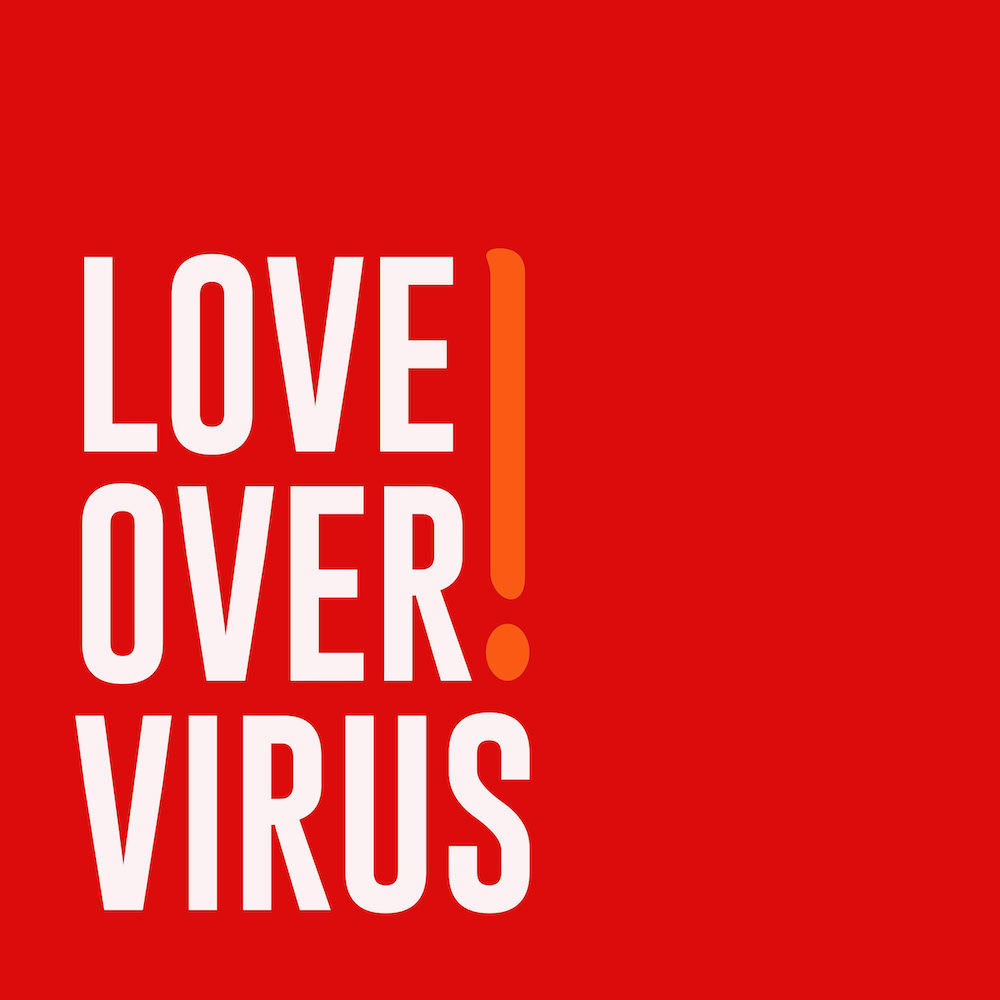 From Saturday, 4 April, and continuing each weekend for the next three months, 24 productions will be made available to watch online on BFT's YouTube channel:
www.youtube.com/c/BelarusFreeTheatre
Each production listed below will air on the date indicated at 8pm GMT and will be available to watch for the following 24 hours.
The full programme is:
Date
Production (year of world premiere)
Performed in:
Subtitled in:
Sat 4 April
4.48 Psychosis (2005)
Russian
English
Sun 5 April
Generation Jeans (2006)
Russian
English
Sat 11 April
Zone of Silence (2008)
Russian
English
Sun 12 April
Discover Love (2008)
Russian
English
Sat 18 April
New York'79 (2010)
Russian
English
Sun 19 April
Minsk'11. A Reply to Kathy Acker (2010)
Russian
English
Sat 25 April
Nearest and Dearest (2012)
Russian
Russian
Sun 26 April
Merry Christmas, Ms Meadows (2013)
Russian
English
Sat 2 May
King Lear (2012)
belarusian
English
Sun 3 May
Red Forest (2014)
English
Russian
Sat 9 May
Ivanov Family's New Year Tree (2012)
Russian
Russian
Sun 10 May
Time of Women (2015)
Russian
English
Sat 16 May
Price of Money (2014)
English
Russian
Sun 17 May
Trash Cuisine (2015)
English
Russian
Sat 23 May
Tomorrow I Was Always a Lion (2016)
English
Russian
Sun 24 May
Onyx (2016)
Russian
English
Sat 30 May
House №5 (2017)
Russian/
Belarusian
English
Sun 31 May
Burning Doors (2016)
Russian
English
Sat 6 June
Kōan (2018)
n/a – dance work / no dialogue
Sun 7 June
DerMagenFindelMöön.
Stories by Kharms (2018)
Russian
English
Sun 13 June
Reykjavík'74 (2020)
Belarusian
Polish
Sun 14 June
Well-being (2019)
Russian
English
#LoveOverVirus nods towards BFT's continuing collaboration with the celebrated Belarusian writer, Alhierd Bacharevic, which began this year with Dogs of Europe. This winter, BFT will premiere The Most Recent Book by Mr. A underground in Minsk – marking the first time the company has tackled a fairy-tale. Based on Bacharevic's latest novel, the production will scale the heights of the magical and absurd in a blazingly contemporary theatrical fairy-tale for grown-ups.
For further details on #LoveOverVirus follow @BFreeTheatre
We've always been very grateful for the support of our audiences across the globe. If you are able to consider making a donation, it would be hugely appreciated: