BFT's Theatre Live(s) Online presents the World Premiere of A School For Fools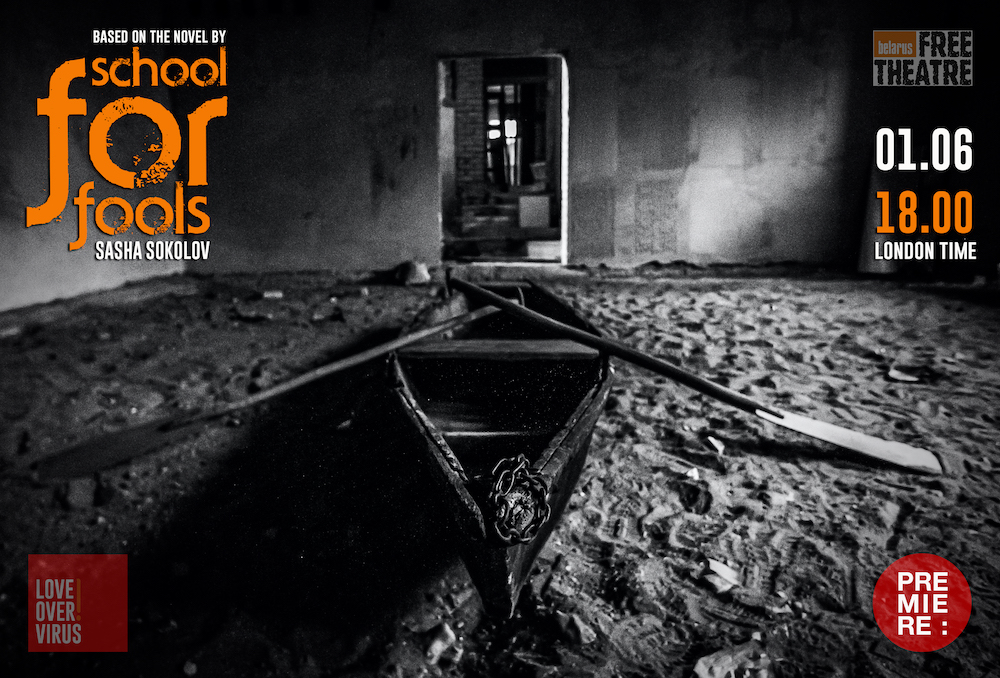 In spite of all the challenges thrust upon us by the global pandemic, BFT has created a brand-new show, A School for Fools, that you can join from the comfort of your home!
A School for Fools is an experimental novella from the avant-gardist writer, Sasha Sokolov. Now directed and adapted by one of our most senior ensemble members, Pavel Haradnitski, this atypical coming-of-age story tells of a young boy living with dual personality disorder. Exploring the conflict between the individual and the outside world some of today's most urgent concerns are laid bare: can the internal self ever be fully reconciled with the external self? – and can freedom ever co-exist with oppression?
Our first online world premiere in BFT's 15-year history, will be performed and broadcast live from Minsk in the bedrooms, kitchens and bathrooms of our incredible ensemble, most of whom are self-isolating in a country where doctors and journalists face arrest and intimidation for trying to support public awareness of Covid-19; this is a celebration of creativity in the most difficult of conditions.
A School for Fools is performed in Russian with English subtitles.
Places are free but limited. A School For Fools will be performed six times only on these dates: June 4, June 11, June 18, June 25, July 2, July 9. To book a place click here.
A School for Fools
Based on the novella by Sasha Sokolov
Directed by Pavel Haradnitski
Performed by BFT ensemble
Produced by Natalia Kaliada and Nikolai Khalezin
Online streaming on BFT's YouTube Channel
Dates: 04.06, 11.06, 18.06, 25.06, 02.07, 09.07
6.00pm BST
1 hour and 40 minutes
7.45pm BST: post-show discussion
As you may well be aware UK theatre is facing an existential threat and we need your support now more than ever. Places for A School for Fools are free, but if you would like to support the Company with a donation, please click here.
At this time BFT stands with our friends and colleagues across the arts sector who are calling for urgent government support. If culture has sparked your imagination or moved your feet please stand with us and make the case to your local MP.